ONE PRODUCT TO EXPAND YOUR JACKET FOR PREGNANCY AND BABYWEARING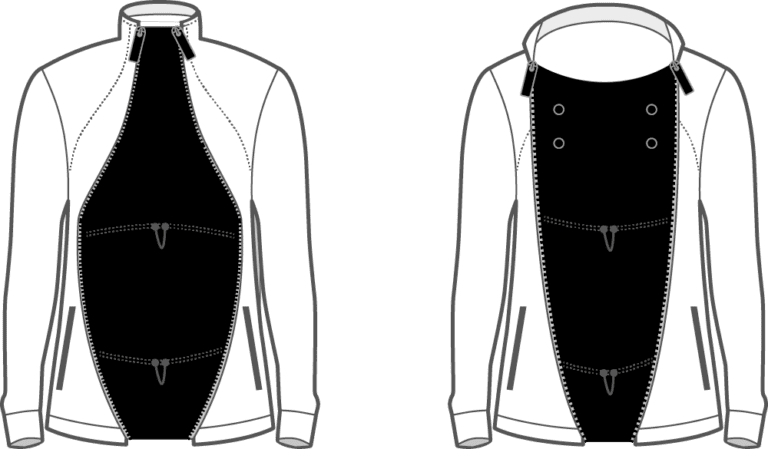 Fasten the poppers at the top during pregnancy and adjust the elastic cords to find the perfect fit.
Our panels are reversible. The toggles can be pushed thorough the hidden button hole to the otherside.
For babywearing undo the poppers. These can then be used on the inside to attach the fleece liner and on the outside to attach the hood.
Our accessories are compatible with all panel types.
WHICH LENGTH WOULD SUIT YOUR JACKET?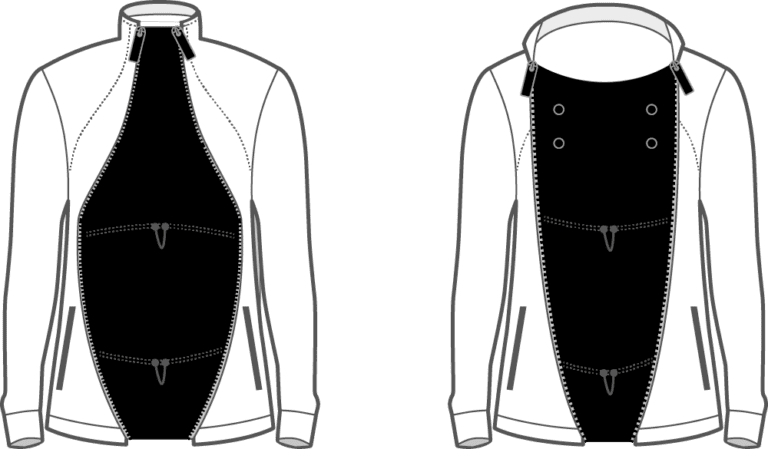 STANDARD 65CM LENGTH IS IDEAL FOR WAIST LENGTH JACKETS
If the panel length is a little shorter than your zip length, the gap at the top can be filled with a scarf.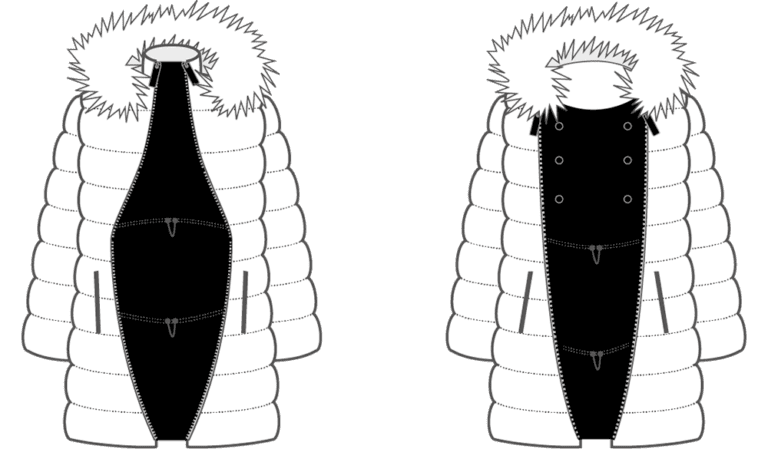 LONGER 80CM LENGTH IS IDEAL FOR KNEE LENGTH JACKETS
If the panel length is a little longer than your zip length, the excess fabric can be folded in at the top.
DOES YOUR JACKET HAVE A SINGLE OR DOUBLE ZIPPER?
SINGLE ZIPPER WITH ONE PULL
DOUBLE ZIPPER WITH TWO PULLS
Single and doulbe zippers are not compaitble with each other so its important that you buy the panel that matches your own jacket zipper.
DOES YOUR JACKET ZIPPER MATCH ONE OF OUR ZIP PANELS OR WILL YOU NEED THE UNIVERSAL EXPANDER PANEL?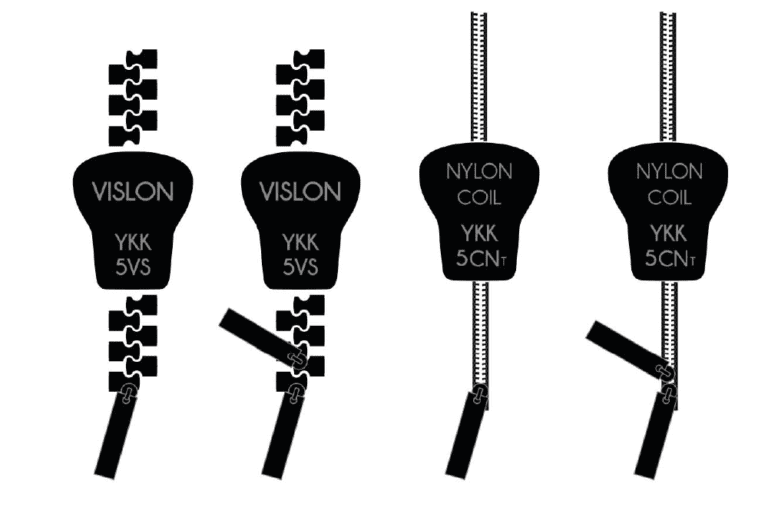 There are a large number of zip types out there, the two types we offer in our zip panels are the most common used in outerwear.
VISLON
The vislon zip is a plastic zipper with teeth that look
a little like head and shoulders. Our vislon panels are designed to fit with a YKK 5VS zip. If you have a different type of vislon zipper please contact us for guidance.
COIL
Our coil panels are deisgned to be compatible with a YKK 5CNt zipper. Watch our zip instruciton video to check if your coil zipper is compatible with our coil panel.
WATCH OUR VIDEO FOR FURTHER HELP SELECTING THE RIGHT PANEL
WHATSAPP US A PHOTO OF YOUR ZIPPER FOR CONFIRMATION OF THE PRODUCT TO SUIT